Phone: 01993 898800



About Us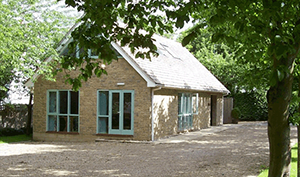 We specialise in providing a wide range of accountancy and taxation services to small and medium-sized businesses throughout the surrounding area. As a small business ourselves, we fully understand the needs of small businesses.
By letting us share your workload, you can concentrate on the most important aspects of running your business. And, because we'll get to know both you and your business personally, you can be sure you'll always receive a high-quality, one-to-one service.
Our fee structure is always discussed and agreed with clients in advance of undertaking any work. It can be based on hourly rates, a project-by-project basis or a guaranteed maximum annual fee, to suit you. We've been building close working relationships with a large number of clients in the local area for over 40 years now. Brian Plumridge started in accountancy in Oxfordshire in the 1960s, before being joined in 1994 by his son, Philip.
After initial training with a firm of stockbrokers in the City of London, Philip qualified as a Chartered Certified Accountant in 1999. He formed Plumridge Accountancy Limited in 2001, and Brian retired in 2005. Born in Stonesfield, Philip is married and is raising a family in the village. His hobbies include five-a-side football, skiing and motor racing.
Philip Plumridge will be your primary point of contact, supported by his friendly, able and experienced staff of Karen Howes and Juliette Hillier. To arrange a free, no-obligation chat about your requirements, please contact us.
---