Phone: 01993 898800



Our Clients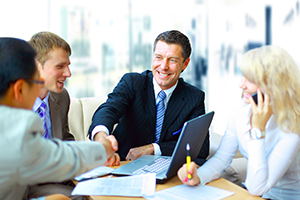 Who is our typical client? We don't have one.
All our clients are different, and all their businesses are different, so we aim to provide the service that each individual client needs. That's what our reputation is based on.
We currently work with several hundred clients, and their businesses range from building to retail activities to marketing, with annual turnovers of a few thousand pounds to over a million pounds. Therefore, we've been able to build up a wealth of knowledge about different sectors that will help us understand you and your business as quickly and effectively as possible. We'll take care of your accounts and taxation requirements, so you can take care of running your business.
"Philip Plumridge has been preparing my business accounts and tax return forms for over 10 years, and I wouldn't hesitate to recommend Plumridge Accountancy Limited to other small businesses."
C.S., Proprietor of a firm of electrical contractors.
"With so many companies nowadays all about call centres and account numbers, it's a pleasant change to be treated as a person. And by someone who really knows me and my business."
A.P., Director/Shareholder of a business operating in the motor trade.
"Philip's help in setting up our company was invaluable. He advised us on why it was the best option for us and then took care of all the formalities. In fact, he made a daunting exercise very straightforward."
J.S., Joint Managing Director/Shareholder of a marketing consultancy.
---